This big time wedding planner has finally kept to her words when she said she would do it, and surely she did. She has always wanted a record breaking white wedding with her lover Arinze and now she got it after they had a big time buoyant traditional wedding at the Landmark Event Centre, Lagos.
Amidst her bridal train are family members,models who signed up under her and surely her friends inclusive.
Before now, the current record holder is an American, Tina Ackles, who had 168 bridesmaids at her wedding.
Below are pictures from the wedding.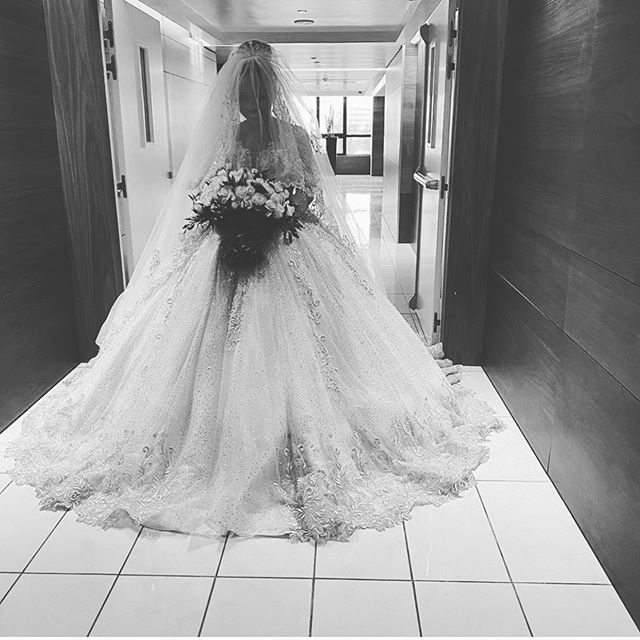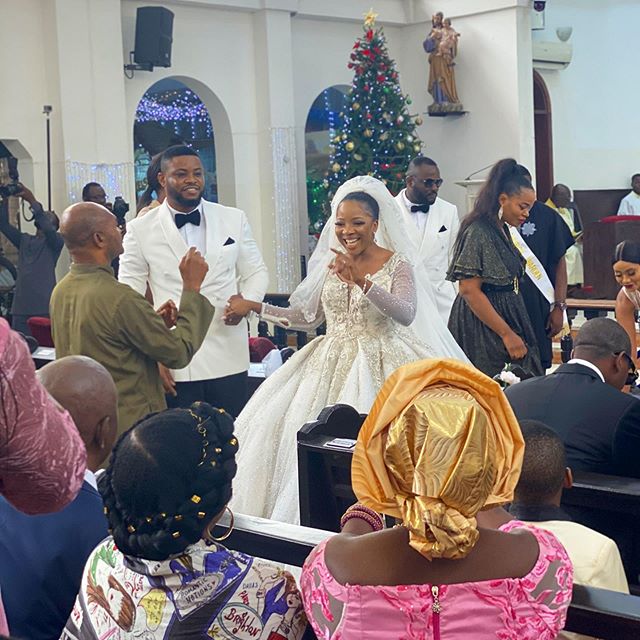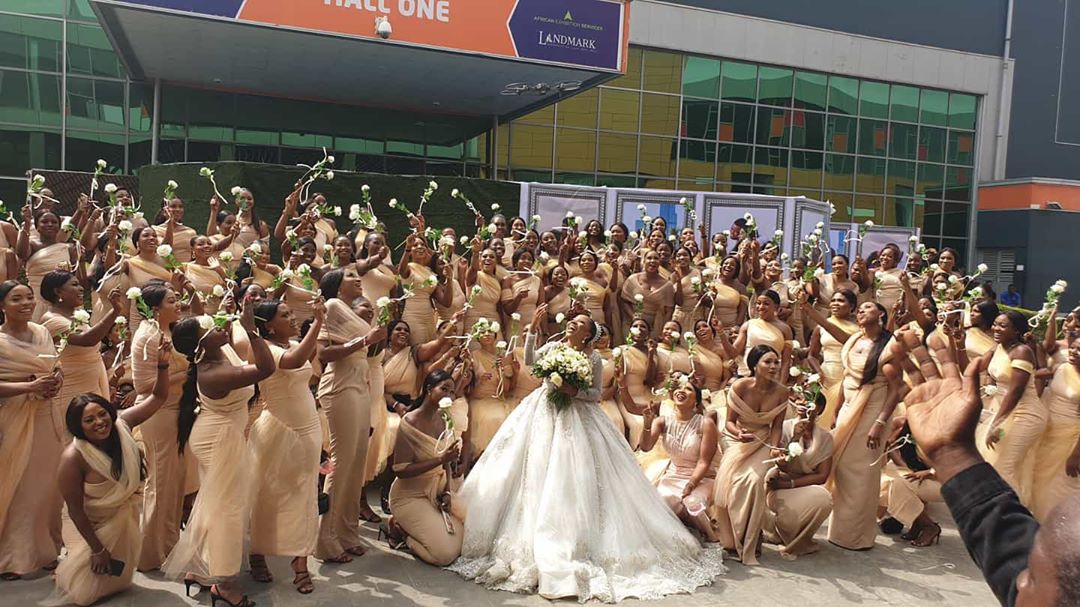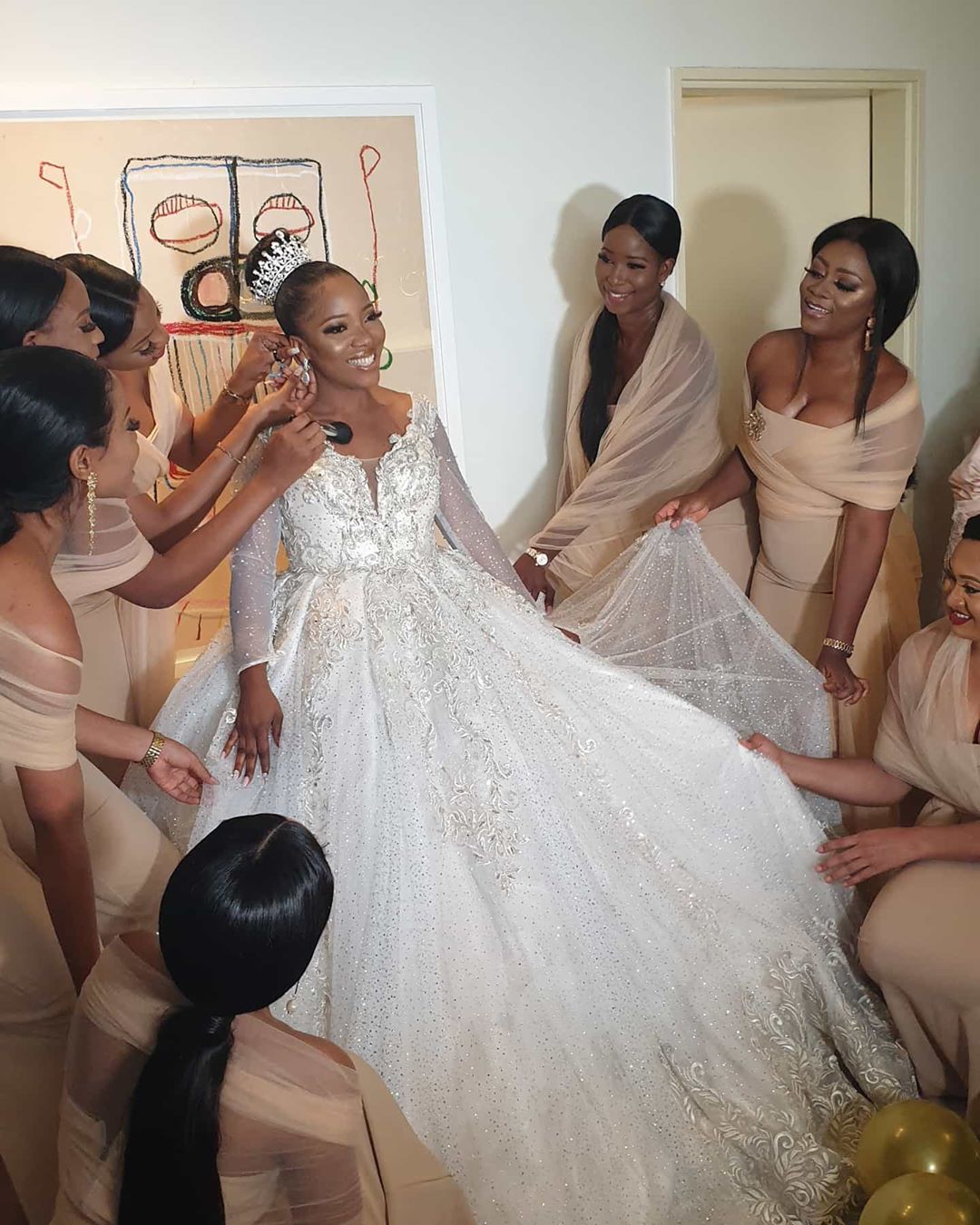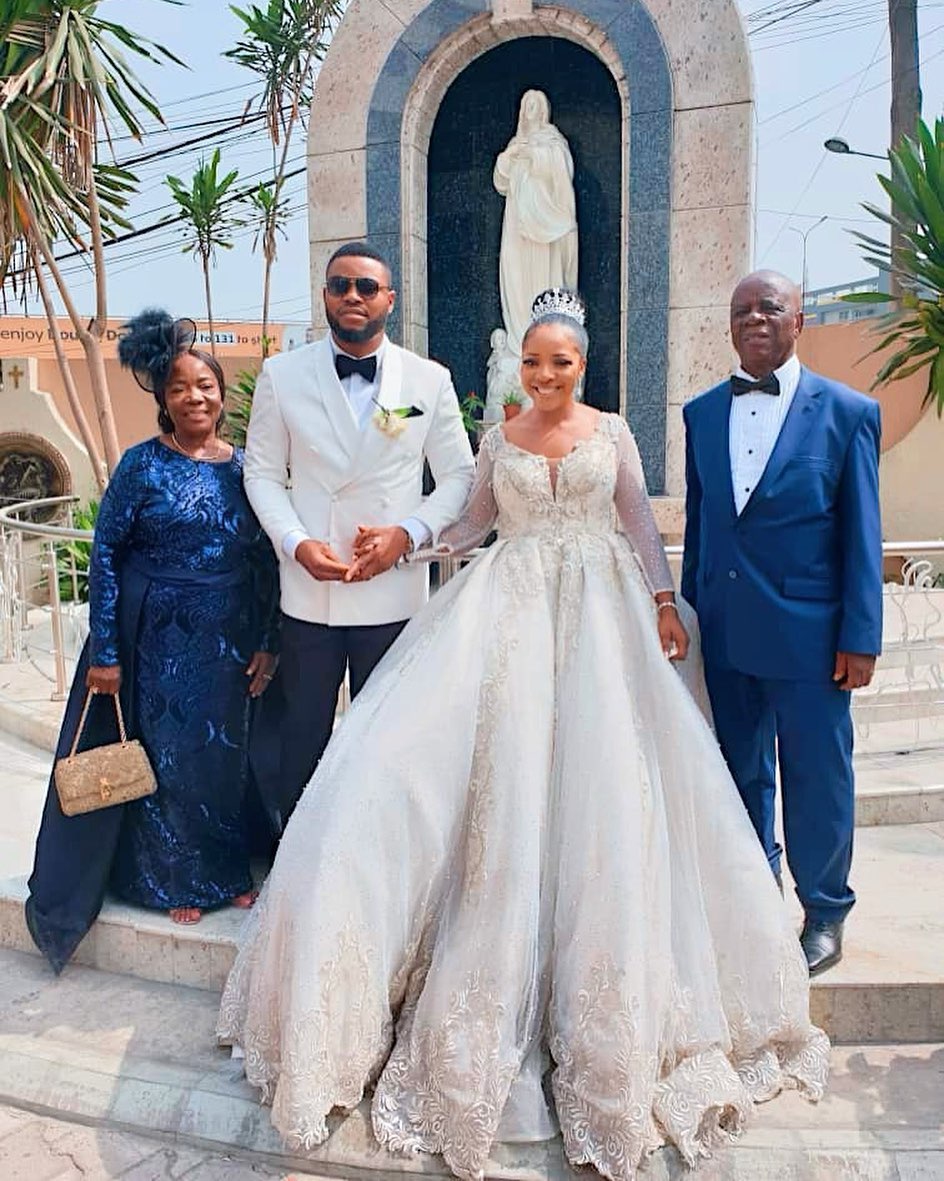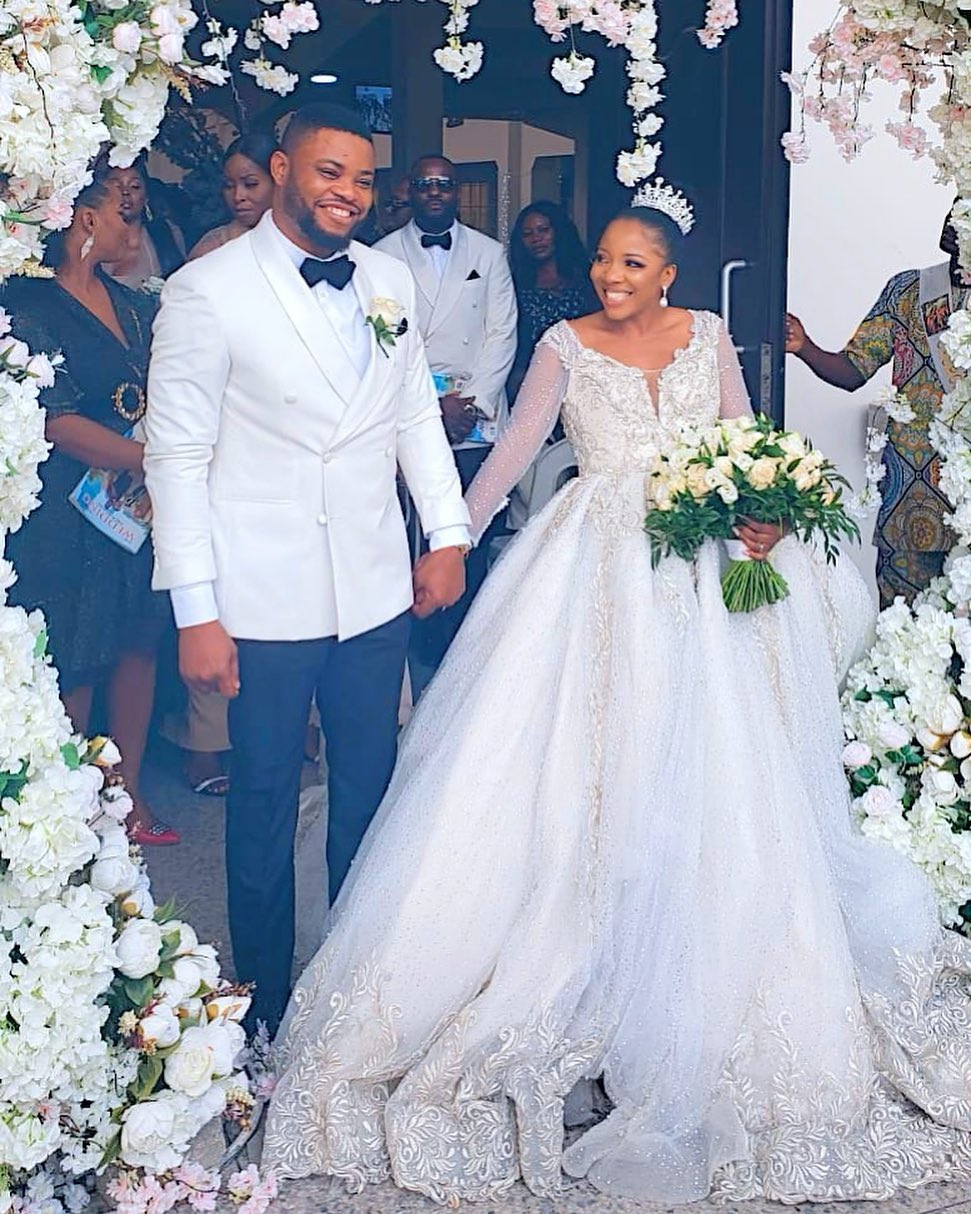 Photo Credit: @lauraikeji