A boy has been found dead in the back of a car with his eyes plucked out days after he was reported missing in Suleja, Niger state.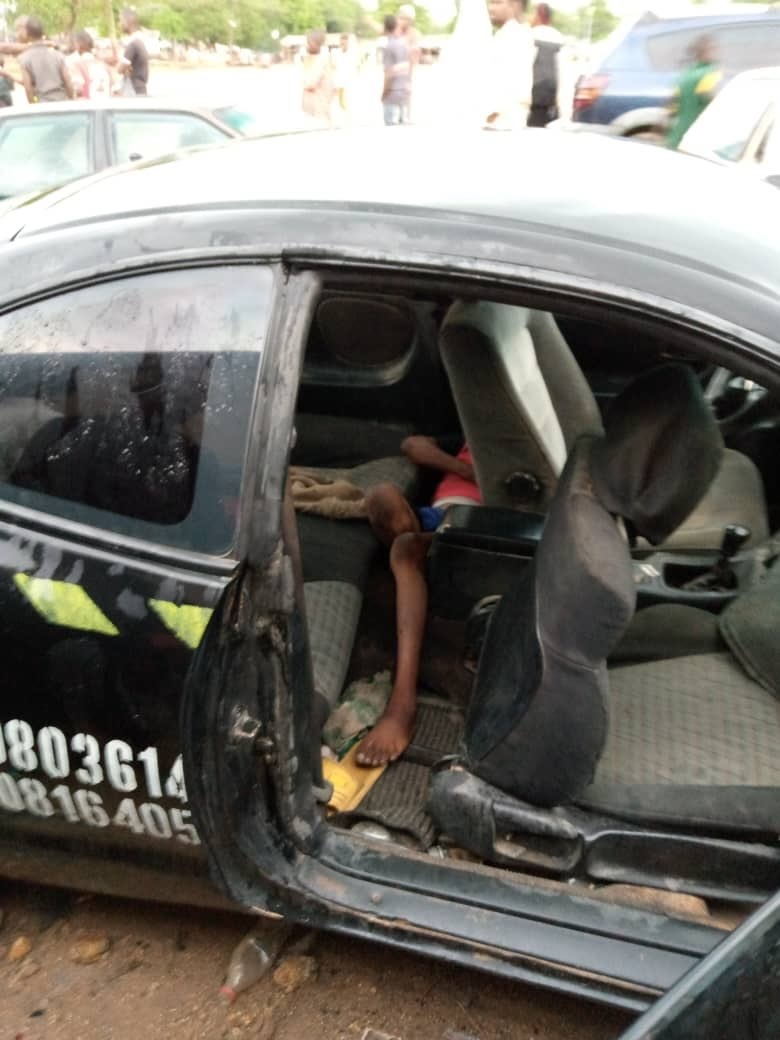 9-year-old boy by name Emma, had been missing for two days, before his body was found in the parked car on Monday morning, June 1.
Information gathered was that the boy's mother sells roasted corn close to the scene where his body was found.
A twitter user, @ibrahim_navy, shared the photos and wrote ;
The body of a young boy was found this morning inside a car used for driving lessons, he's both eyes removed.. this happened in Suleja, Niger state