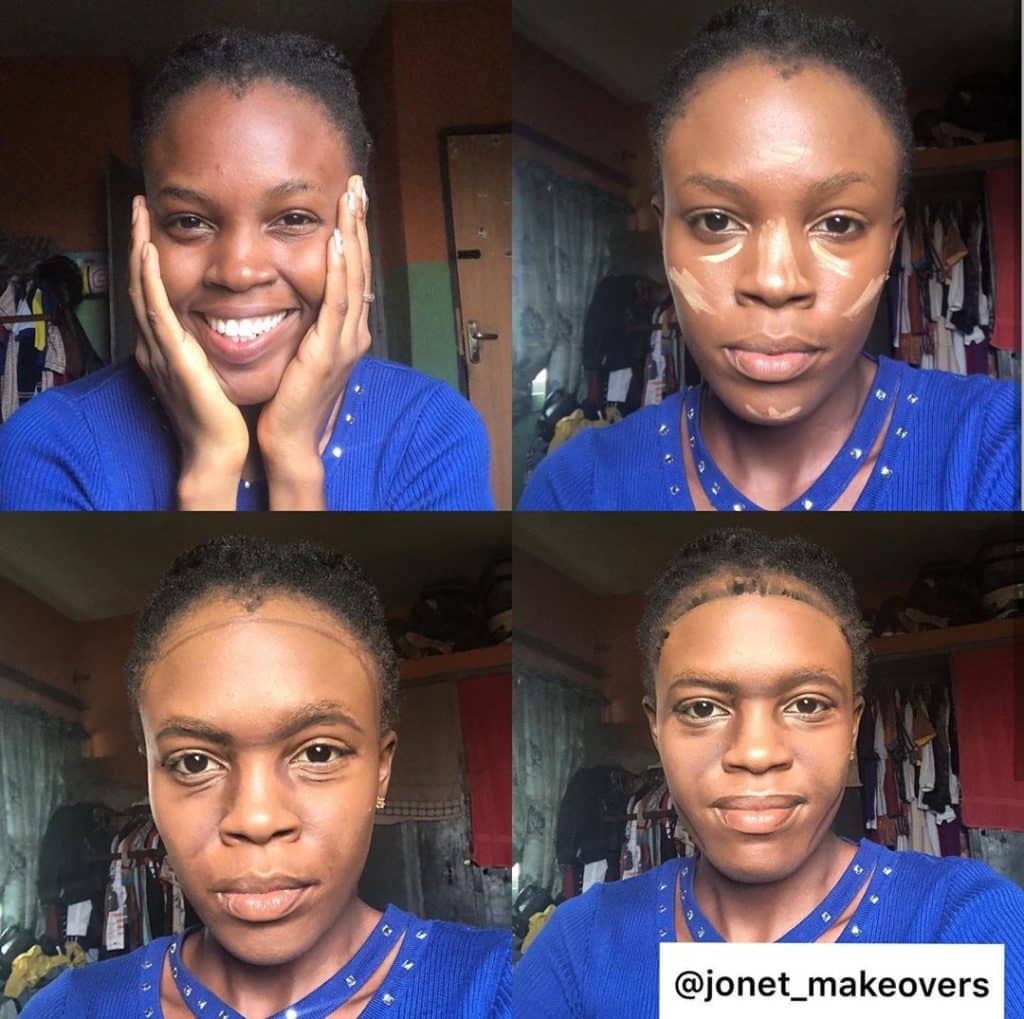 Talented make-up artist has shared an Incredible transformation of herself.
The young woman recently went viral after painting her face to look like Buhari's face.
This time around, the talented makeup artist painted her face to look like popular Nollywood actor, Kanayo O Kanayo.
The lady who goes by the name of Richard Jane is known for making imitation makeup of popular celebrities and prominent figures.