Abisola Kola-Daisi, the daughter of former governor of Oyo state, Senator Abiola Ajimobi, took to her social media page to show off her multi-million Naira designer bag collection.
Abisola is renowned for her flamboyant lifestyle.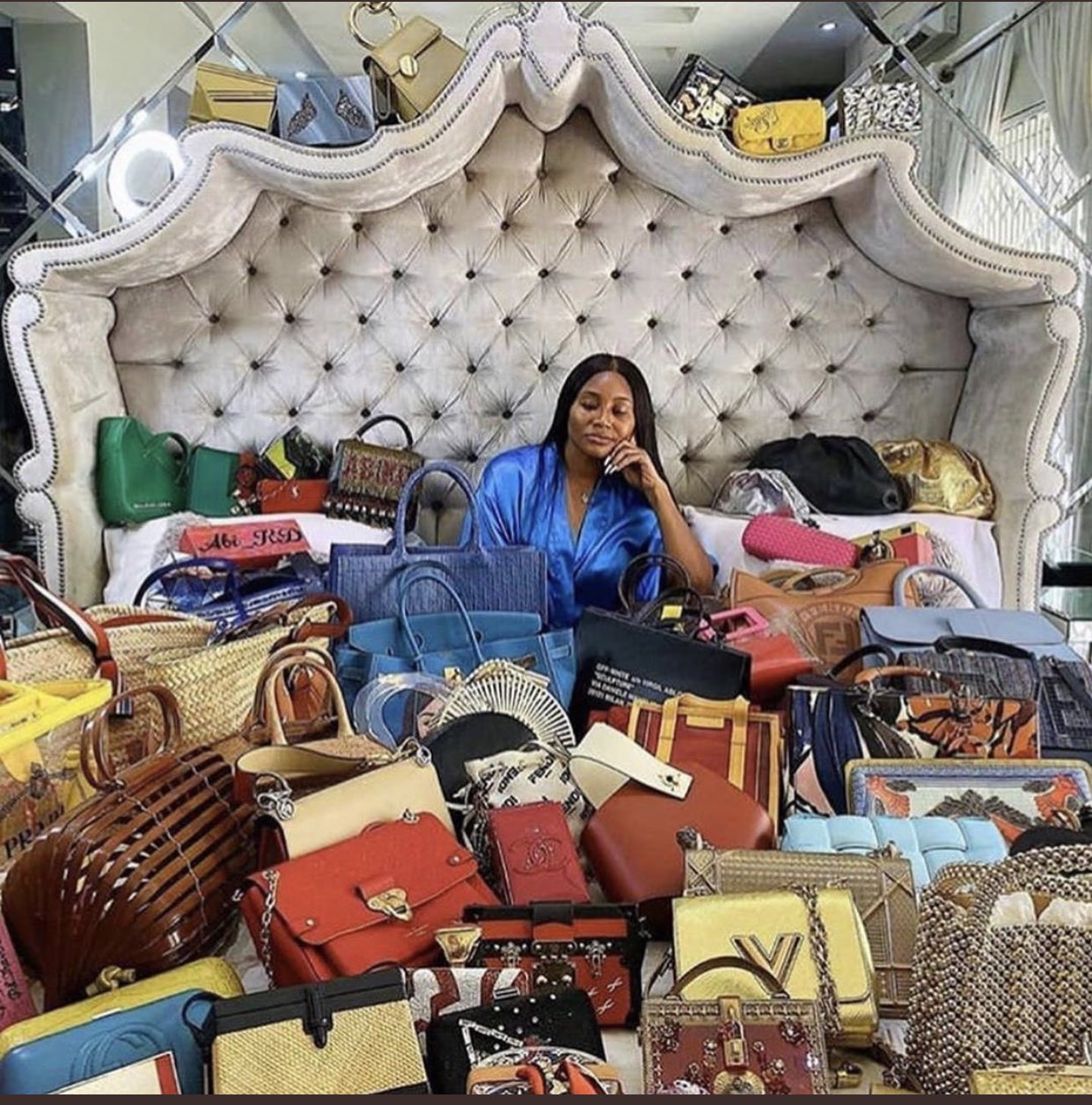 The photos captures her sitting on her bed with the bags, of different sizes, colors and shapes, arranged around her as she posed for the 'gram.
The mother of two, who is married to Kolapo Kola-Daisi, also generated a buzz recently when she dressed in a N1.5m mini dress to a party.
See photos below ;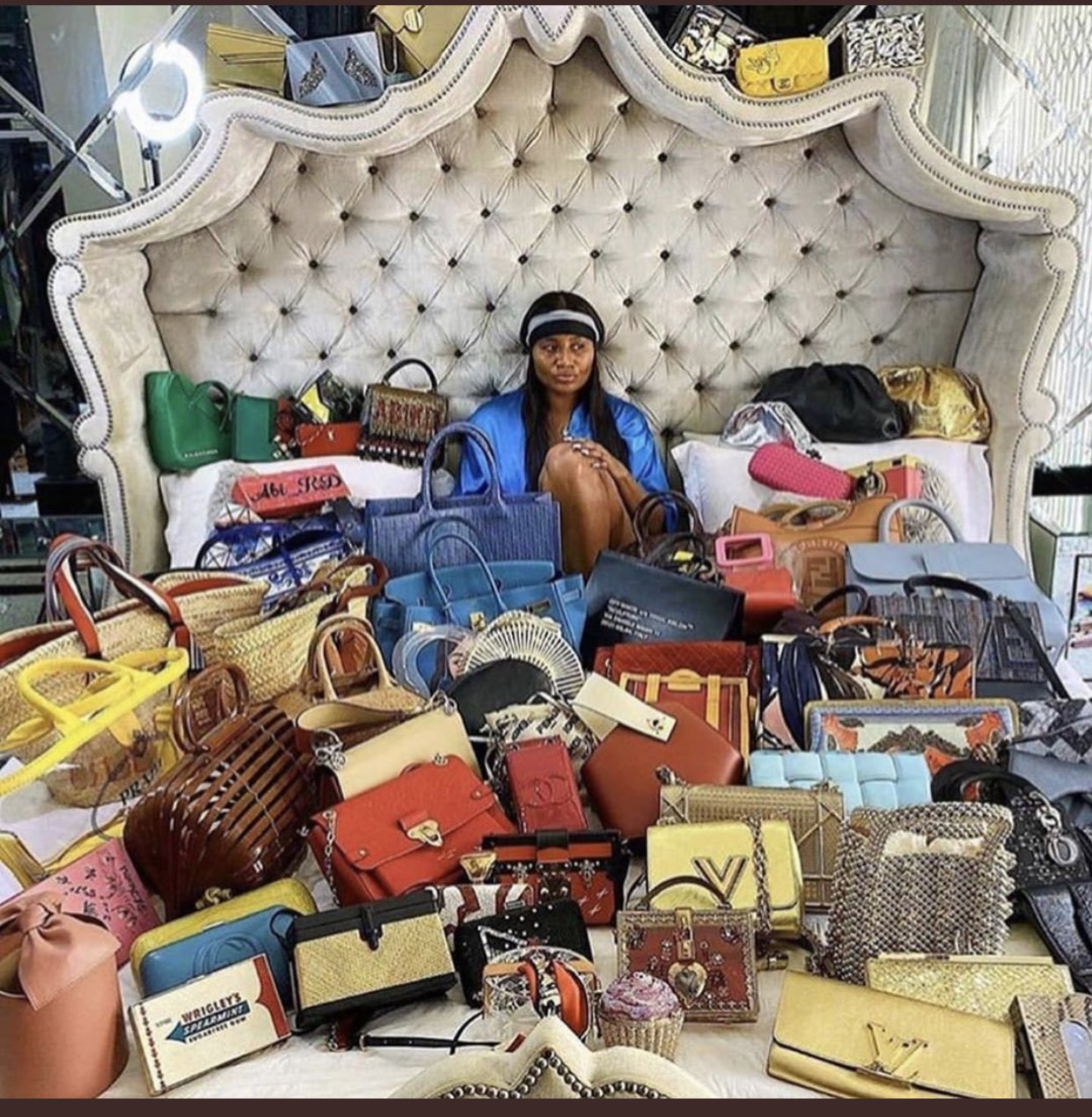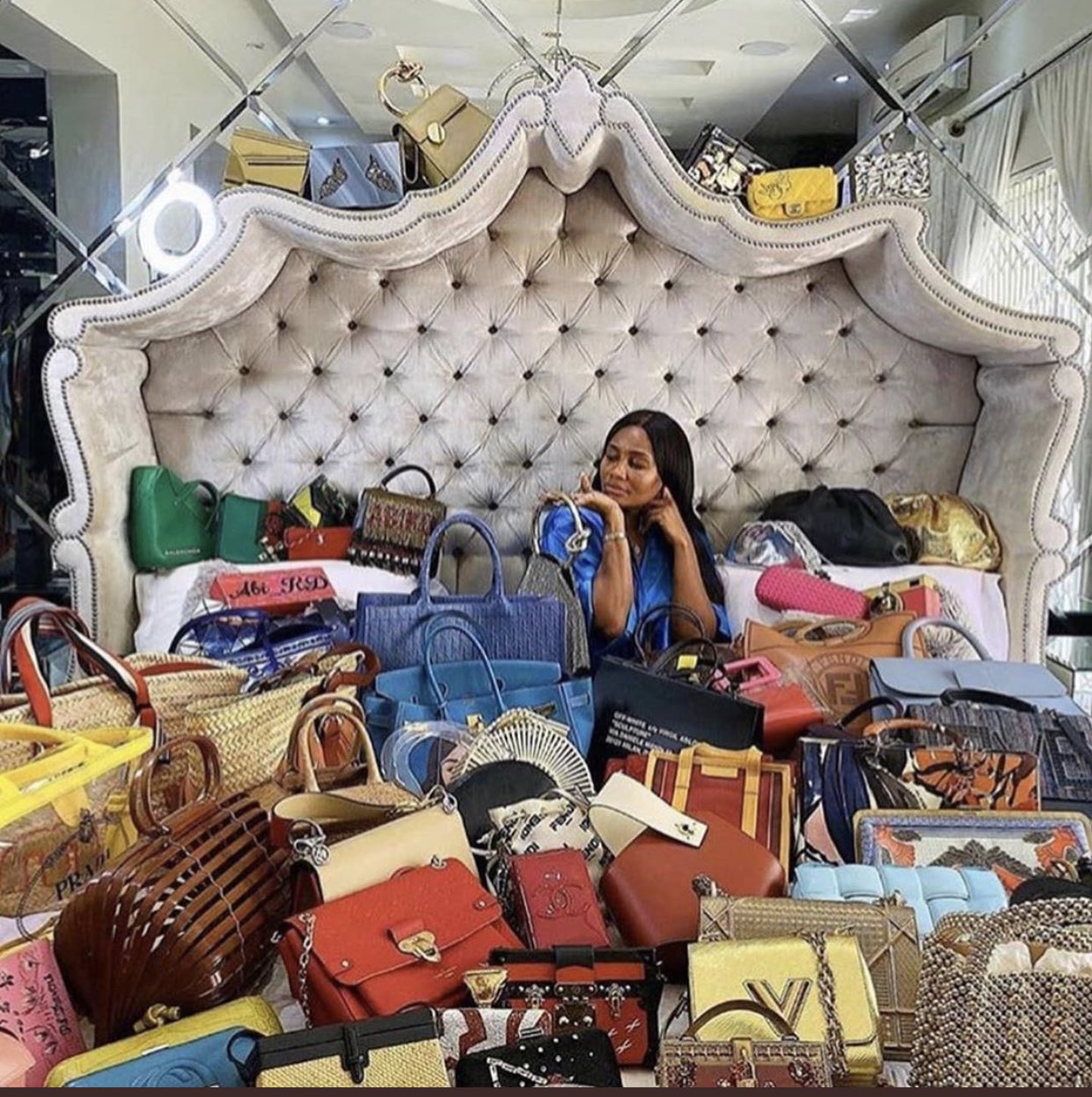 Senator Ajimobi's daughter, Abisola shows off her multi-million naira designer bags collection.

Ajimobi looted Oyo to stupor… he left N19k balance. He withdrew N5.2Bn in 3 weeks b4 leaving office.

Every time, l see Deaconess Ajimobi, sitting in front of a church, l just SMH. pic.twitter.com/lsRieMQNZB

— Adetutu Balogun, MBA (@Tutsy22) June 2, 2020