Where have our davido gone to?? is he currently on isolation from Tacha's chest??
Nigerian reality star, Tacha has given an hint as to the where about of the tattoo on her chest after a fan discovered the difference and asked about the tattoo to which she gave a rather awkward reply.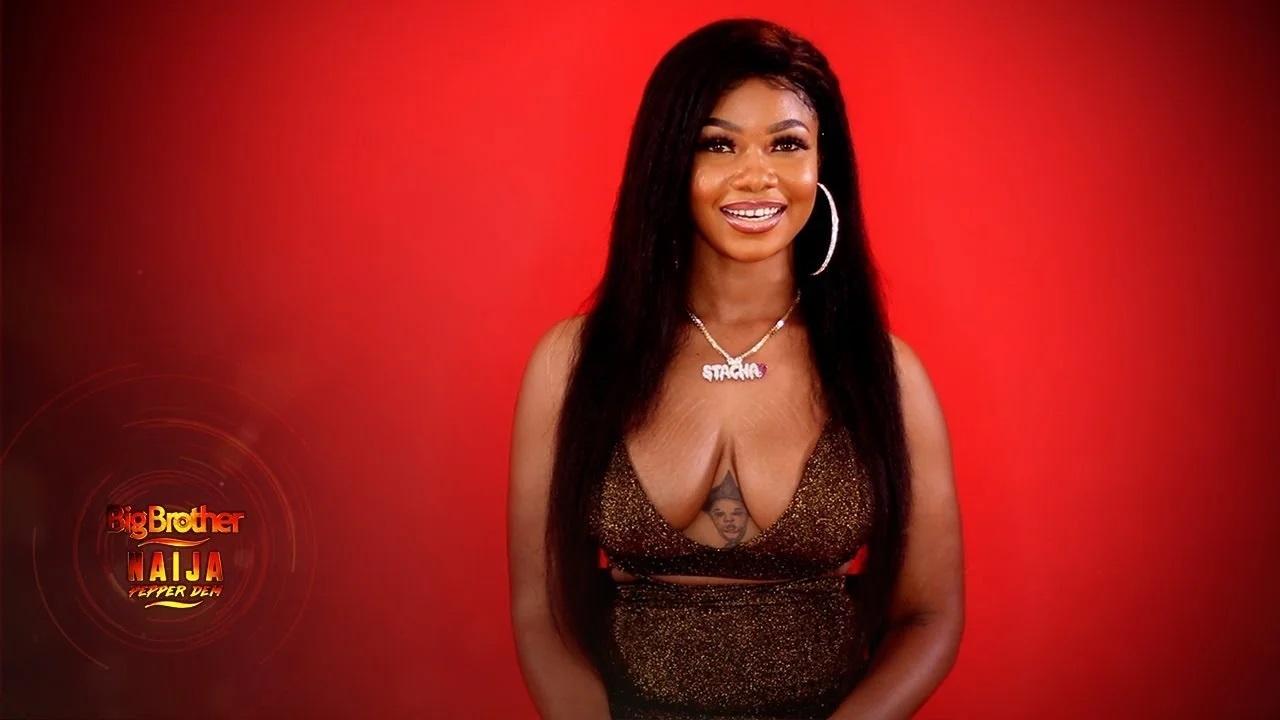 Tacha who shared the latest photo with a bare chest showed off her cleavage and the fan noticed the tattoo was conspicuously missing so he decided to ask.
@temmycane;
"Haha, where is our Davido?"
To which Tacha replied ;
Missing