A mother of two have been arrested in connection to an attempted kidnap of one Turaku which was planned on February 19, 2020, but her prospective victim reported the incident to the police before the plan was perfected.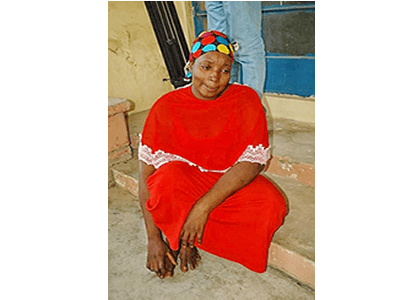 Hassan joined the kidnapping business after seperating from her husband.
Turaku filed a complaint with the police after receiving threatening phone calls, asking him to pay a ransom of N5million or risk being kidnapped.
Confessing, Hassan said;
"After separating from my husband, I got a man friend who introduced me to this business, and that was how I started ruining my life because of money. I am a disgrace to womanhood. Since I left my husband, my life and situation have worsened. Life is not fair to me in all standards. It is unfortunate. I regret my action; my family, children and friends will definitely desert me, but I pray they find a place in their hearts to forgive me."